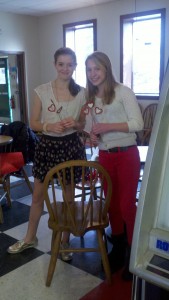 Our Student Advisory Board and other New Milford students are getting ready for this year's Valentine's Dance which will take place Sunday, Feb. 17th at the Maxx from 3-5pm.
This family friendly event is geared to
be fun for children with special needs and their brothers and sisters, but our volunteers say it is fun for them, too!
Please contact stacey@youthagency.org for more information. It is free, but we welcome donations , including Valentine's crafts, decorations, prizes and refreshments.