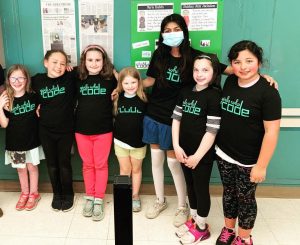 Saumya Khan – YA Hall of Fame, 2022
It is an honor to recognize Saumya for her dedication and excellent work ethic when presenting and leading "Girls Who Code"
Saumya has been the glue to our 'Girls Who Code' program. She is always ready and willing to help her students.
Saumya's skills to create and improvise curriculum on the spot are amazing. Whether it is quickly learning how to make paper airplanes or learning an impromptu dance routine.
Saumya does this with kindness, patience, and professionalism.
Saumya keeps herself busy by attending college and volunteering and not just at the Youth Agency. She is an excellent leader and we are so thankful for her hard work and dedication.
The Youth Agency is fortunate to work with Saumya!