May 2021 – Student of the Month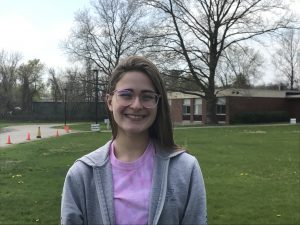 Alyssa Delaney
It is our great pleasure to award Alyssa Delaney the New Milford Youth Agency's Student of the Month for May 2021. Alyssa has been an integral part of the youth agency and is always delighted to help out even when it is not necessarily part of her job.
As an important part of our childcare staff, multiple staff members have said how pleasant and helpful Alyssa is. She is also very active in her community. She is an EMT and also volunteers her time helping out at vaccination clinics and running community blood drives. Alyssa's constant portrayal of kindness and consideration for the people she interacts with is what truly makes Alyssa a special student.
Alyssa is an excellent addition to what she participates in and we are lucky to have her part of our team.
We are so proud of Alyssa and her outstanding commitment to our community.