June 2021 – Student of the Month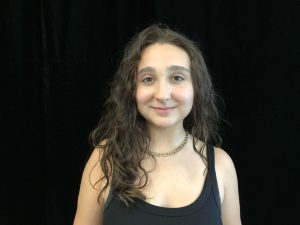 Ciara Lynch
Ciara's role in the video program has been as a solid team player since the fall of 2019. She has multiple skills behind and in front of the camera or microphone. These skills have especially shined through these last few months. Ciara has taken on the role of Crew Leader this summer.
Ciara is always kind and considerate and very passionate about worthy causes. She plans, schedules and interviews with many community members and has helped bring our program to another level when it comes to talking about social justice and concerns for the LGBTQIA community. More importantly, she is able to work and include youth of all backgrounds into our videos and podcasts.
We are happy that Ciara will attend college in the fall and will someday be a movie producer. We wish her all the best and appreciate all she has done to hep grow our program.