March 2022 – Hall of Fame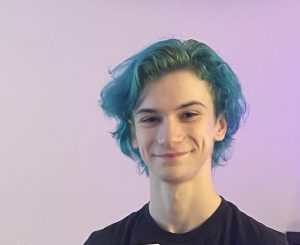 Dylan Heydet
Congratulations, Dylan Heydet, our first official, "Hall of Fame" member! Dylan began here when he was a senior in high school as part of our Video Crew.
Dylan has been the glue to our program for a year. He solves technology issues, works with the crew to plan projects, and has valuable input on topics for programming.
Dylan's skills to edit and produce quality videos and podcasts and has helped us improve our program and elevate the quality of our productions. He does this with kindness, patience and professionalism.
The Youth Agency is fortunate to have Dylan as part of our crew!
Stacey Kabasakalian, Video Crew Supervisor