Did you miss Chris Herren when he visit us here in New Milford? Or maybe you would like to see him again? He will be in Danbury on April 6th for another free presentation!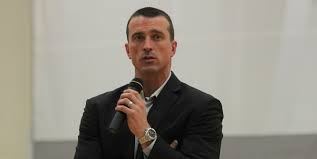 "REBOUND"- An Inspirational Talk on Drug Addiction and the Road to Recovery by former NBA player, Chris Herren.
We are pleased to announce that Chris Herren, a former NBA player, will speak to the Danbury
community about his struggles with addiction and his courageous road to recovery. This talk will educate and inspire all who attend. The presentation is made possible by the generous support of surrounding businesses in the Greater Danbury area.
This event is free and open to the public. Space is limited so please arrive early…doors open at 6:30pm. We invite all members of the community to join us for this memorable event on Wednesday, April 6, 2016 in the Danbury High School Auditorium 43 Clapboard Ridge Rd, Danbury, CT
Doors will open at 6:30 PM and Chris' presentation will begin at 7:00 PM.